Your latest Footcare Tips
Brought to you by our Professional Podiatrist
Feet for life month campaign 2014 is set to raise awareness of obesity and feet
As international concern regarding obesity remains high, the College of Podiatry has made this the theme of Feet for Life Month for June 2014.
With obesity rising in the UK, the implications of obesity on general health are vast.
Feet bear the brunt of weight in every stride.
Feet for life month aim to create awareness of the link between weight and feet.
The impact of this is often unrecognised, and therefore the campaign over the summer will highlight how being overweight or obese puts you at a greater risk of developing serious conditions.
It will also highlight how common foot problems in people who are overweight or obese, affect movement, and impact on walking and exercise.
Let your Podiatrist help you if you have any foot problems or painful feet.
The question is what do you wear on your feet in the house?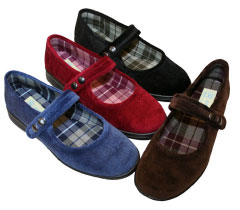 Did you know that a large percentage of falls occur in the home and that often it is because of ill-fitting footwear?
It has also been shown that in the elderly walking barefoot or just with sock or tights can be a risk factor for falling
Why would you take the risk of a fall and the devastating consequences it can lead to?
Foot Health professionals recommend a house shoe or supportive slipper to be worn indoors.
Most people will have their shoes fitted for them so why not have your slippers fitted as well?
Do you know what can happen to you if you happen to fall in the home let's just say?
All because you was wearing inappropriate footwear in the home.
A broken Hip
A fracture of the back
Broken teeth
Cuts and bruises on the body.
Broken/fractured bones in the feet
Just to name a few.
All these can have devastating consequences as well as the massive inconvenience.
Take the time to look at what you are wearing indoors carefully.
If you are not sure then seek advice from a Professional.
Falls and Feet
Every year a large percentage of people will fall with potentially devastating consequences.
Many will say it "just happened."
Often it will be due to:
Foot pain
Arthritis in the feet.
Stiffness in the feet.
Toe nail problems, even as simple as toe nails being too long
Inappropriate, ill-fitting or loose footwear.

Would you buy spectacles without an eye test?
So why buy shoes without a foot scan?
Do you know your foot type?
Do you know your arch type?
Do ypu really know your foot size?
These are important facts that will determine which shoes would be best suited to keeping you walking in comfort all day long.
Why not book in for a complimentary footscan and foot assessment.
These are not just any socks
These are
The healthiest socks that you will ever wear.
Aetrex Copper Socks
Aetrex Socks, with Copper Sole™ Technology are
Unsurpassed in comfort, performance, and protection.
Clinically proven to help prevent bacteria, fungi, and odour.
Improve skin texture and appearance.
Copper ions, embedded in the yarn and guaranteed to last for the life of the sock, provide superior protection and eliminate 99.9% of bacteria, fungi and odours commonly found in feet.
Read the amazing story of
how Copper Socks helped trapped
Chilean Miners, and remarkably
improved their skin conditions.
Don't hide your feet this Summer, Pull off those socks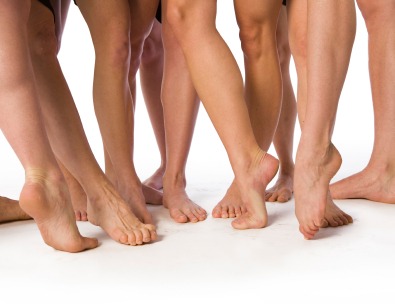 Think simple pleasures, warm sand between your toes and grass under your feet.
Do you suffer from...
foot odour?
Verrucae?
Corns and calluses?
Cracked heels?
Bunions?
Fungal infections?
Unsightly toe nails or ingrown toenails?
Don't be embarrassed!
We are here to help with sports injuries, diabetes, back, hip and leg pain, arthritis,
Help with feet at work and in pregnancy and yes, embarrassing feet.
It is annual feet for life month
This year you are being encouraged to become more"foot aware" and not to be embarrassed of your feet.
t fit for life.
Are you embarrassed of your bunions?
Do you have wide feet?
Do you have difficulty finding shoes that are comfortable?
Do have difficulty finding shoes that look good?
Do you have difficulty finding sandals?
Do you have painful bunions?
Let us help you.
What People Say
Looking after my feet for 20 years

Sushila Patel has been looking after my feet for more than 20 years....

My feet are now most comfortable

Having spent two very uncomfortable years and many hours of hospital...