Is foot pain stopping you in your tracks?
Foot pain can have a dramatic impact on your life. Whether you stand for long hours at work, or enjoy walking or running as a hobby, foot pain can make all these things painful. Your feet each have 26 bones, 33 joints and over 100 ligaments, tendons and muscles, so there are plenty of causes of foot pain!
We are pleased to have invested in a high-tech gait and motion foot scanning systems for our patients so we can accurately capture your unique postural and walking data to deliver the best possible solution for your foot pain to get you back to doing all the things you love to do.
Book your appointment with us now!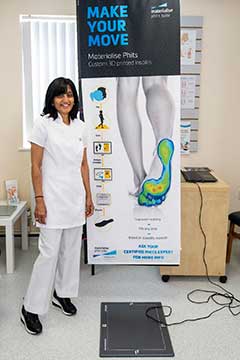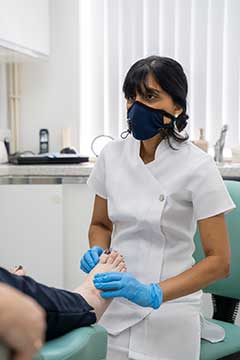 What to expect and what's included in your consultation
Podiatric Consultation
Your Podiatrist will carry out a consultation to discuss your symptoms, get to know you and lifestyle
Analyse your footwear.
Assess your feet and your lower limbs
Gait And Motion Scanning
Using the digital foot scan, we will accurately capture your unique foot scan with data in great detail whilst you are standing and also walking.
What next? You may be advised that you need orthotics / insoles.
From the this scan and podiatric consultation assessment, a bespoke pair of orthotics is designed(if required) using dynamic state of the art 3D printing technology/ using the worlds first high tech 3D printed insoles.
How can this help you?
Relieve your pain to enable you to continue doing all the things that you love to do whether that is walking your dog, walking, training for the marathon or playing with your grandchildren.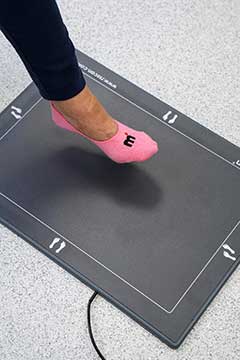 If you think this could help you, please get in contact with us....let's get you moving pain free again!