Your latest Footcare Tips
Brought to you by our Professional Podiatrist
New research* from The College of Podiatry shows that 90 per cent of men and women experience some sort of foot problem, with 20 per cent admitting to suffering with foot pain often or constantly. Despite this, only 23 per cent of people who have suffered a foot problem have sought professional help and 16 per cent admit to ignoring the problem and hoping it goes away. When it comes to professional help, four in 10 don't what a podiatrist does.
The most common foot problems suffered in the UK include:
Hard, dry skin on the feet – 60%
Blisters – 51%
Rubbing from footwear – 40%
Aching, sore feet – 38%
Athlete's foot – 26%
Sore, tight calf muscles – 24%
Ingrown toenails – 18%
Corns and callus - 14%
Bunions – 10%
A Podiatrist can help you
If you suffer with any of these problems or indeed any other foot pain then do not hesitate to call for advice or to make an appointment.
On Basildon 01268 553653 or Romford 01708 728498
Small steps can make a huge difference
You know you want to begin a walking fitness program, but don't know where to start? It's easy! Walking is one of the easiest and most profitable forms of exercise. All you need is a good pair of shoes, comfortable clothing, and the will and desire to succeed.
Start by making small but important changes to your daily routine such as:
Walking to work
Walk to the shops
Periodically swap the school car run for a walk, or park further away from the school
If you have to use a car, park it at the far end of the car park at work and the shops
Walk between meetings
Get off one tube or bus stop earlier than normal
Get up to change channel
Walk up escalators
Walk up stairs, don't take lifts
Walk the dog
Shoes and socks are so important
At our surgeries we have foot wear consultants that can fit you out with the right shoe for you as well as a thorough foot wear assessment and foot scan that can give you further information about your feet.
You may require insoles or orthotics.
Call today
Basildon 01268 553653 or Romford 01708 728498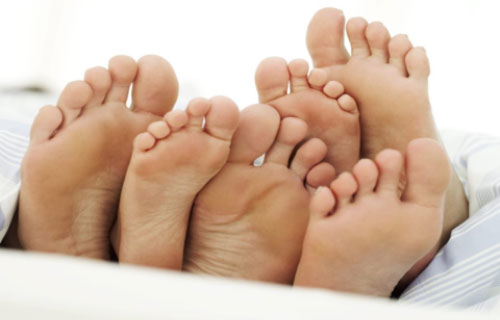 If you are going on a long walk, prepare well ahead.
Take your shoes for a 'trial walk' and build up the distance gradually don't try to complete a long walk in one go .Pace yourself so that you build up your time.
It's also a good idea to pay a visit to your local HCPC-registered podiatrist who will be able to give advice, and treat any existing foot conditions.
A Podiatrist:
Will be able to recommend creams that can be applied before and after a walk.
Advice regarding socks.
Advice regarding the right footwear for you.
You may require insoles or orthotics that will help you walk in comfort.
You must always seek advice or treatment from a podiatrist as soon as you start to experience any pain with your feet as this can prevent a further bigger problem from occurring that could potentially stop you from walking.
Call today for your free foot scan and to discover your foot type.
Basildon 01268 553653 or Romford 01708728498
This year's theme is Keep on walking.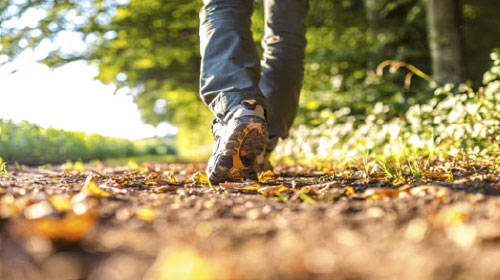 If you are looking to get fitter and healthier, why not undertake an activity that comes naturally to us all.
Walking is good for you, free and can fit around even the busiest lifestyle.
The College of Podiatry's annual Feet for Life Month in June encourage us to put our best foot forward by taking a peek at our feet and getting them summer-ready.
Our feet carry us some 150,000 miles in a lifetime yet most people take their feet for granted until something goes wrong such as:
blisters, bunions, arch, toe or heel pain, ingrown toenails, athlete's foot, then Suddenly, easy walks can become onerous, runs are no longer fun and dancing is a no-go.
Summer time is the time when our feet are on show the most so it really is time to get them into shape.
Your Podiatrist will help you with this and any foot concerns that you may have.
Why not make a visit to your Podiatrist for a general foot health check.
Don't delay call for advice or to make an appointment on
Basildon 01268 553653 or Romford 01708728498
Here are two of our best-selling trainers.

Q last for superior stability
1 removable layer for added depth
Mozaic® pressure relief insole for customised comfort
Lockdown™ heel strap for optimum fit & stability
Cobra™ support pod provides mid-foot stability
Aeromax™ mesh upper for breathability
Available in medium, wide and extra wide.
The women's edge runner and walkers as they are known have proved popular with the patients at the Basildon and Romford Podiatry surgeries who enjoy walking, running and just generally everyday wear to keep fit.
Men's versions are also available.
You do not have to have a foot problem to come and try on any footwear at the Basildon and Romford Chiropody, Podiatry & Foot wear Centres.
If you are having difficulty finding shoes that look good as well as feel good then let us help you.
Call today for advice or if you would just like to pop in.
Basildon 01268 553653 or Romford 01708 728498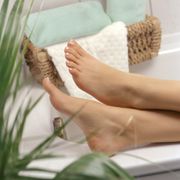 Yes if you come along the Podiatrist will assess the severity of your ingrowing toe nail and in most cases the part of the toe nail that is causing the pain can be removed. The procedure can be carried out under a local anaesthetic if preferred.
You will also be given advice and shown on how to cut nails correctly.
No need to be in pain, call and make an appointment.
Welcome to Dr.'s Remedy Enriched Nail Care
Podiatrist Formulated Nail Care
Brilliant Colours
Enriched Formula
Dr.'s REMEDY® is a line of podiatrist formulated nail care created by board certified podiatrists, Dr. Adam Cirlincione and Dr. William Spielfogel.
Our collection of products includes over thirty luxurious nail colours and as well as nail care solutions, which can minimize the appearance of dry brittle nails, hydrate nail cuticles and improve the wear-time of your nail colour.
Each product is infused with a special blend of ingredients selected by Dr. Cirlincione and Dr. Spielfogel.
This blend includes:
wheat protein,
tea tree oil,
garlic bulb extract and lavender.
Dr.'s Remedy is the best alternative nail care line for anyone who wants beautiful looking nails and wants to avoid formaldehyde, formaldehyde resin, toluene and DBP. Dr.'s Remedy is vegan friendly and utilizes a range of organic ingredients.
Vist us to see full range
But I cannot walk because my feet hurt so much so how am I expected to lose weight?
So many foot problems can be related to being over weight:
Osteoarthritis
Type 2 diabetes
Gout
Foot pain such as:
Plantar fasciitis
Posterior tibial tendonitis
Hind foot arthritis and many more.
Please seek help and advice from your local podiatrist.
You may require a routine foot treatment, foot care advice, footwear advice or supply or the prescribing of specialist insoles or orthotics that will help you walk without pain.
What People Say
Case history of a patient with heel pain

In our Romford practice on Tuesday we saw a lady seeking our expert...

The pain in my feet has gone

I no longer consider buying my footwear from anywhere else and would...