Your latest Footcare Tips
Brought to you by our Professional Podiatrist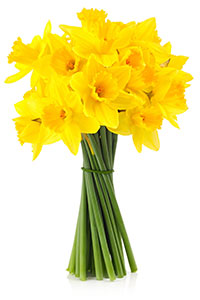 Footwear treat for you
Professionally fitted for you slippers of your choice.
Podiatry treatment
Foot scan, toe nails cut and filed, removal of hard skin, application of foot cream & foot cream gift
Please enquire as the gift vouchers can be
designed to suit your needs.
If you wish to purchase a voucher
Please call 01268 553653 or 01708 728498
Too many adults are wearing the wrong size shoes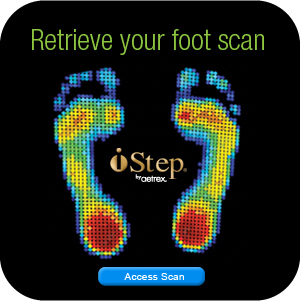 According to a study, conducted by the College of Podiatry of 2,000 adults surveyed, one-third of men and nearly half of women admitted to purchasing shoes that didn't exactly fit. While it might not seem a huge deal at the time if a pair of heels feels a smidge too tight, improperly fitting shoes can actually have a number of negative health effects such as hammertoe deformities, bunion growth, and consistent foot pain are a given, but poorly-fitting shoes can also contribute to things like headaches knee, hip and back pain.
It does not seem normal for adults to walk into a shoe shop and ask for their feet to be measured however you would not dream of buying a pair of shoes for your child without having had their feet measured.

Are you being treated well?
Clean instruments, reduced chance of cross infection.
Whether you are coming to have a foot treatment with the Podiatrist at the surgery or coming for a special pampering treatment with the Beauty therapists we will ensure that unless we are using disposable products then all instruments are sterilised according to HCPC clinical guide lines which recommends the use of an autoclave.
An autoclave is a pressure chamber that is used to sterilize equipment and supplies. When these items are placed inside the autoclave they are exposed to high temperature steam (usually around 132 degrees Celsius or 270 degrees Fahrenheit) for about twenty minutes.
We have a clinical environment where walls doors and floors are disinfected once a week or if required sooner.
We are fully aware of contagious infections and how easily they can be transmitted.
Cross contamination and cross infection is an issue that needs to be addressed and therefore we review our policies on a regular basis and remain committed to the cause.
So Relax in the knowledge that all is Clean and Safe
Every once in a while a patient walks through the door and you know that they were meant to have come to you.
That person has been in pain for a long time.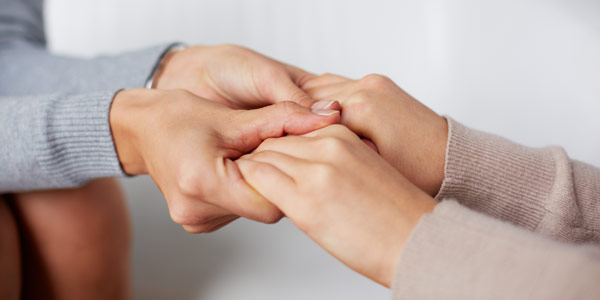 That person has tried all kinds of different interventions to help themselves.
That person is sad because the pain is now affecting their quality of life.
That person has pondered for a long time as to whether they should seek help or not.
That person only goes out if they have to.
Somehow anyhow they have come to me with foot pain that has had far reaching consequences on their life.
As a Podiatrist of 29 years I should be able to just work on the foot problem as that is my job but there are some people in life that get into your heart and you just have a burning urge to make it right for them .
My job is not just clinical but to provide a caring confidential service where patients feel at ease with me and confident that they can speak to me but that I will be doing my utmost to help them feel like they can be pain free again .
Sometimes the results are immediate and sometimes the problems have to be tackled over a period of time.
For these patients you can slowly see their outlook changing for the better and it is these cases that are the most rewarding.
My job is rewarding for me every single day but every once in a while I feel that I have been an important part in someone's life and made a difference to them.
Something special has happened
Sushila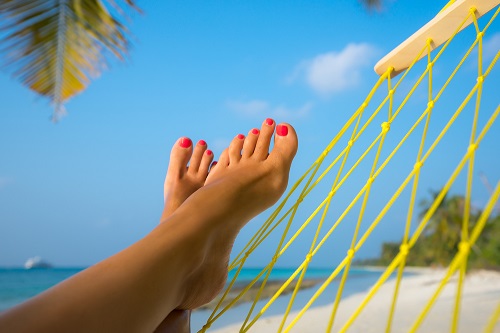 Feet are for life,not just for spring or summer.
As soon as the spring arrives we start to see patients who come to our practices wanting to make their feet presentable for sandals, holidays and parties after a long winter of neglect and being stuffed into shoes and boots.
Being medical health professionals, we naturally see conditions which cause pain and discomfort and can be debilitating due to an unavoidable combination of factors but we do also see many problems which are due to poor foot care and neglect!
Since good foot care habits can in some cases prevent problems all together, we are always keen to advise on self-help.
As it is coming to that warmer (hopefully!) time of year, this is a great time to give you some top tips on foot care.
Feet are for life….not just for the spring and summer….so look after them throughout the year, and if you have any concerns please do not hesitate to call us for help.
Here are some tips to get you started on the road to happier and healthier feet.
Cut toe nails before a bath or shower using nail nippers, we tend to discourage the use of clippers and nail scissors as they are not always easy to control and are ineffective if you have very thick and hard nails.
Follow the shape of the nail but do not cut down the sides.
Use a nail file to remove sharp corners.
Do not cut nails too short, the free end of the nail should be level with the tip of your toe.
Do not leave nail varnish on for weeks or even months as the water-proof layer of varnish can cause the nail underneath to become damaged, discoloured and in poor condition.
If the nails are brittle, discoloured and in poor condition, apply a nail conditioner after washing.
We have a special service where we can show you how to do this, using the instruments and nail care products that we recommend.
Skin care is vital to maintaining comfortable feet and preventing dry skin, painful heel cracks / fissures which can become infected. Lightly file dry and cracked skin especially around the heels before washing, do not use harsh 'cheese grater type files as they can tear and damage the skin.
Dry feet thoroughly.
Apply a moisturising heel balm daily. If you have corns, callosities, athlete's foot, verrucae or cracked heels you would benefit from a visit to the podiatrist as they can help with these conditions as well as assess for any underlying causes and then provide advice of self-help and long term management.

Feet for Life month.
This year the theme is fit feet
Getting into sport – Start off on the right foot!
The Olympics will inspire many people to get their trainers on and get active. Without doubt exercise offers many benefits but it's crucial to make sure you are looking after your feet. Olympians require 'Fit Feet', so as part of its annual Feet for Life Month in June, The College of Podiatry is raising awareness of the importance of good foot care when taking part in sports.
Feet for Life month is the perfect opportunity to ensure you have 'Fit Feet'.
During June, podiatrists are offering free foot health checks around the UK.
If you would like a free foot heath check during the month of June please call
Call Basildon Chiropody, Podiatry & Footwear centre: 01268 553653
Please note that the checks are 10 minute appointments followed by a free foot scan and are subject to availability.
Are you walking, hiking, or running?
My patients are really pleased with Gehwol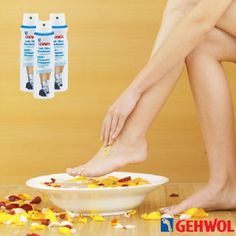 a refreshing and caring cream for tired and sore feet that really take a beating.
Gehwol Foot cream has been known since 1882

The cream prevents aching feet, blisters, and soreness

The anti-inflammatory effect prevents infections, brings the perspiration back to a normal level, and eliminates foot odour, and other side effects of excessive perspiration.

Gehwol foot cream strengthens the skin and leaves it more resilient.

Gehwol contains chloroxylenol and oil of thyme which deodorizes, disinfect, and help to protect from athletes' foot.

Gehwol contains Camphor which stimulates the blood flow
Gehwol contains menthol which refreshes while the base ointment of medicated soap, Vaseline, lanolin and talcum protect the skin against wounds and blisters
We are stockits of Gehwol Foot cream.
Welcome to Lisa Rouse so now together with Kelly Jeeves we have 2 beauty therapists Beauty in Basildon.
We are now able to provide a vast range of therapies from pedicures to massages.
We can offer daytime evening and Saturday appointments.
All treatments are carried out in the privacy of a tranquil and calming room.
The beauty therapists would be pleased to discuss any concerns that you may have before treatments especially if you are having a specific treatment for the first time.
They are particularly sensitive to your needs if you are embarrassed or nervous for any reason.
There is a car park for your convenience.
If you wish to book an appointment, call 01268 553653
What People Say
The shoes have made my life so much easier

I am extremely pleased with the kindness and service that I was...

So it was Plantar Fasciitis!

My feet were so painful I couldn't stand when I got up out of bed. ...