Your latest Footcare Tips
Brought to you by our Professional Podiatrist
Exciting news - We are pleased to be supporting Laura Hembling our podiatrist in training for the London Marathon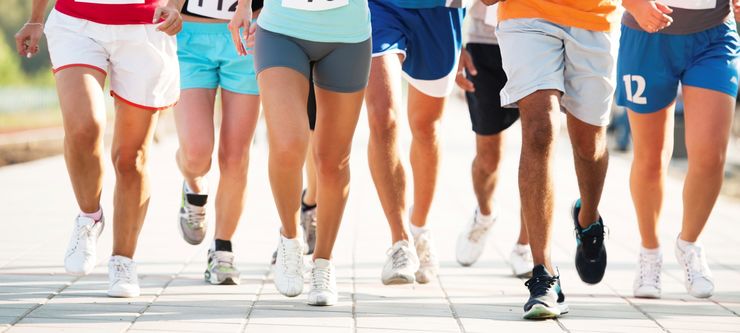 Over the past few years I have trained for and run a few half marathons, I have always enjoyed running but would train for an event and stop running once I finished it. I was never very good at training well and relied on my body just to perform on the day. However when I found out back in October that I had secured a place in the London Marathon I decided I had to change this if I wanted to stay injury free and run the best time at the marathon I could.
I started to gradually increase my total weekly running mileage between October and the new year so that when I started my official training program (totally new to me!) it wouldn't seem like such a shock.
So far I am a week and a half into this program and its been tough! Having the motivation to get up and get out in the wet, windy weather in the dark on my own has been hard, but the thought of the money that I am raising for Alzheimer's society is definitely helping me. I have been trying to varying my training to stop me getting bored and to help all aspects of my running. I have started doing some interval training to improve speed, some steady long running ( I have 12 miles to look forward to this Sunday!)
I am going to be updating you on my progress as my training steps up and I will be discussing a condition of the week explaining some of the common injuries that long distance running can bring. But to get started here are my top tips for reducing the risk of injury:
Have a foot check with a Podiatrist- this will ensure that your feet are healthy for what you are about to put them through, they can look at you trainers as well to make sure they are suitable
Always warm up and cool down, its vital to prepare your muscles before a run and to stretch them afterwards to reduce the risk of muscle strains/pulls or tears
Gradually increase your running- doing too much too soon will put your body at risk of injury, especially if you are not used to running
Build in cross training - instead of running 4-5 times a week, look at building in a cycling/swimming/group exercise class in, this will give you running muscles a break to recover whilst also working on strength and cardiovascular work
If you feel pain, then rest and seek support from a Podiatrist or Physiotherapist.
Written by Laura Hembling
Podiatrist and Diabetic Foot Specialist at The Basildon Practice
If you wish to make a donation then please go to:
Thank You

This year we are proud to support one of our team members in raising money for Alzheimer's disease .Laura Hembling Podiatrist and Diabetic foot specialist has been accepted to run in the London marathon in April 2018.
As a practice we will be helping to raise money for this very worthwhile cause. We look forward tracking her training right through to the finish line.
We are looking forward to looking after Laura's feet and well being as she embarks on such a worthwhile cause.
If you wish to make a donation then please go to:
Thank You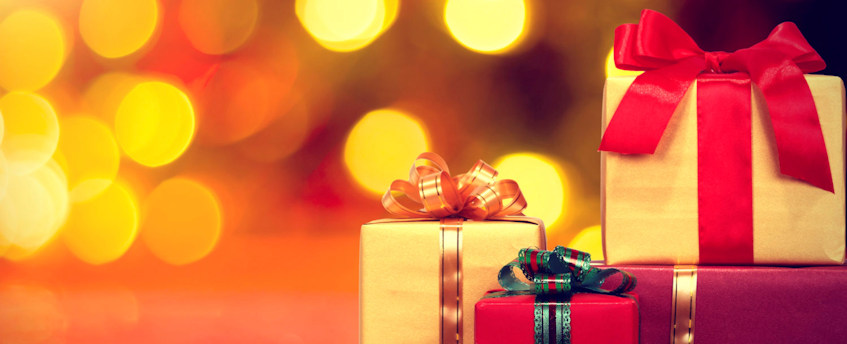 How about gifting someone special a gift voucher that will entitle them to any one or combinations of the following:
Manicure

Pedicure

Facial

Back, Neck and Shoulder Massage

Various Beauty Pamper packages available
All beauty treatments are carried out in the relaxing, friendly therapy room within the Basildon Podiatry surgery.
Call us on 01268 553653 so we can create your own perfect gift voucher
Or email By clicking Here
Welcome to Laura!
Basildon Podiatry & Laser Clinic have a new team member, Laura Draper.
To celebrate we are offering a discount of 15% for the first Luxury Pedicure
To claim your gift just telephone 01268 553653 and quote "LD"
This offer is limited to the first Luxury Pedicure and to one treatment per person - The offer ends on Wednesday 31 January 2018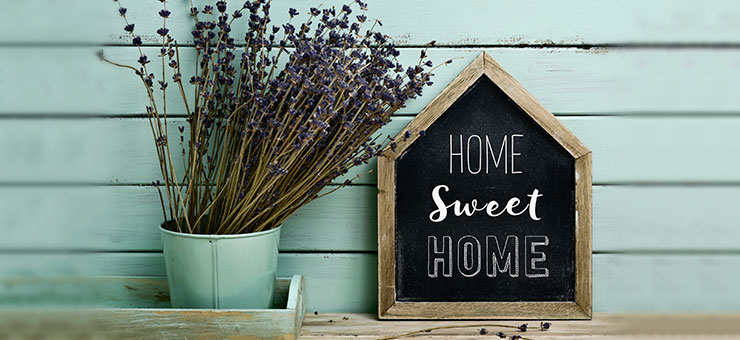 10 reasons to use our visiting services
1. The best hygiene practices – all equipment is single-use and sterile
2. We provide a caring service designed to put nervous or anxious patients at ease
3. No podiatry service is too small – including nail cutting and care
4. All patient records are taken and are completely confidential
5. No waiting around – the podiatrist will phone in advance with a specific time slot
6. We supply and fit safe slippers endorsed by the falls prevention council
7. We offer a home footwear consultation service to ensure you are wearing the right shoes
8. The podiatrist is a diabetic specialist and is able to offer a full diabetic foot assessment
9. The same high standard of care that you would receive if you came in to the clinic
10 Our Podiatrists are HCPC registered & members of the Society of Chiropodists and Podiatrists (The only registration recognised by GPs).
Caring for older feet
As we get older, it is important to implement good foot care to stay active. From around 55, feet can naturally develop problems due to years of daily wear and tear, and because skin loses its elasticity and starts to become thin.
A good foot care regime will improve foot health and help prevent common problems:
Keep toenails short as nails that become too long can press against the end of shoes and cause soreness, and even infection and ulceration
Check your feet regularly, daily if necessary, and moisturise (but not between the toes) to keep them supple as feet lose their natural oils as they age and nails can become brittle
Keep feet warm by wearing warm socks or stockings. Avoid anything too tight which may restrict circulation or cramp toes
Stay active and on the move as this tones up muscles, helps to strengthen arches and stimulates blood circulation
Ensure you choose well-fitting, supportive footwear

Foot pain is not normal.

Throughout the month of June (2017) Basildon Chiropody, Podiatry and Footwear centre are carrying out free foot health checks and footwear assessments.

To book call 01268 553653
Are your children wearing the right size, type & style of shoe?
For babies & children, it is important to take extra care with foot health to avoid problems and deformities in later life. In the UK it is estimated that around 4 million children wear ill-fitting footwear.
Babies and Toddlers
Once a child can take unaided strides, then they are ready for their first pair of real shoes. Ensure children wear well-fitting, appropriate footwear fitted by a trained shoe fitter. If you are concerned about your child's walking, see a podiatrist, GP or health visitor for advice. Things to look out for include if your child hasn't started walking at 18 months, and if their feet are turned out during walking, making them unsteady.
School Children
When children begin school, inspect their shoes for any unusual wear. See a podiatrist if there is concern, as there may be a problem with your child's feet or their posture in general. Have your child's feet measured for length and width when buying footwear, and check socks regularly to make sure they are not too tight. For PE & sports, avoid plimsolls and opt for fitted trainers with laces or Velcro fastening to avoid blisters. Check your child's feet regularly for any symptoms such as inflamed tissue around the nails, or red pressure marks on the foot, as these could be due to ill-fitting shoes.
Teenagers
Teenagers have naturally sweaty feet, but smelly feet may be an indication of poor hygiene. It is essential to wash and dry feet regularly. Toenails should be trimmed regularly, as trivial issues can become serious if neglected, e.g. ingrown toenails can become infected if not treated properly. It is easy to think about fashion over functionality when an impressionable teenager, but many retailers now produce shoes that look good and care for your feet. If you have any concerns regarding your children's feet, their shoes or you require a foot health or footwear assessment call the Basildon chiropody, Podiatry and foot wear Centre Where you can book for a free foot health check during the month of June 2017.
The theme for Feet for Life month 2017 is:
'Feet for Life - from birth to beyond'
Foot care is important through all stages of life. For children, it is necessary to take extra care with foot health to avoid problems and deformities in later life, and as we get older, everyday wear and tear can take its strain. Podiatrists are experts in all aspects of the foot and lower limb, who undergo years of specialist training to enable them to diagnose, treat and help people to look after their feet and lower limbs.
Feet are one of the hardest working parts of our body, but they are also one of the most neglected. During Feet for Life Month we want to remind people not to ignore their feet or any foot pain they might experience. Walking through pain or ignoring problems can over time cause damage to the feet and lower limbs. So if your feet hurt, or you notice anything unusual about them, visit a registered podiatrist, who can diagnose causes of pain and provide appropriate treatment.
Common foot complaints a podiatrist can help with include: Bunions, Ingrowing toe nails, muscle and joint pain in the feet, corns and calluses to name but a few.
Foot pain is not normal. If you or a family member experience pain then you need to visit your podiatrist.
To mark feet for life month Basildon Chiropody Podiatry and Footwear Centre are carrying out free foot health checks for the Month of June(2017) only
Call 01268 553653 to book your free 10 minute health check.
What People Say
Looking after my feet for 20 years

Sushila Patel has been looking after my feet for more than 20 years....

Case history of a patient with heel pain

In our Romford practice on Tuesday we saw a lady seeking our expert...