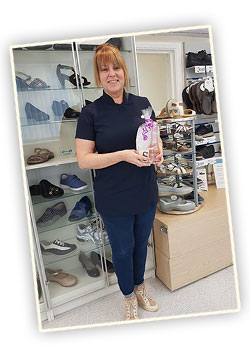 For National Receptionists Day Basildon,Billericay and Romford Practices would like to say a big thank you to all of our receptionists for their hard work and front line patient care that they provide within our clinics.
We are proud to work with such dedicated team members who are all passionate about foot health and provide a super friendly and professional service to our Patients.
Their roles are busy and varied and all are well versed in our latest addition of shock wave therapy as well as our unique digital foot scanning technology and footwear fitting service.
Feeling blessed,
Sushila owner - Basildon Podiatry,
Sushila & Rashmita owners - Billericay Podiatry
Anita owner of Romford Podiatry