Your latest Footcare Tips
Brought to you by our Professional Podiatrist
May is national walking month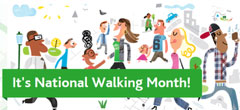 Walking can help you:
Get into better shape,
Clear your head,
Discover hidden treasures in your area,
Save money on your travel,
Cut your environmental footprint.
Are your feet stopping you from walking?
Are your shoe good enough for walking?
Do your feet require some pampering?
Call us and we will help you get your feet ready for walking
I hear myself saying often to my patients that our bodies are a chain and if one link goes wrong then this can affect the workings of the whole chain.
Patients will often require referral for Physiotherapy treatment or massage if they have come to me with a foot problem.
This is most apparent in patients who attend my practice with Sport injuries or sports related injuries. These are quite simply injuries that are caused by any form of sport or exercise. They can happen to any of us, not just athletes, and when they strike they can stop us from enjoying our passion or even just every day walking or daily activities.
It is with this in mind that Myself ( Sushila Patel) and Laura Hembling now have a clinic within the
BodyWorks Physiotherapy Practice Ltd.
Physiotherapy & Sports Injury Clinic
275 Rectory Road
Grays
Essex
RM17 5SW
Tel: 01375 375938
The Podiatry service is available there alternate Thursday mornings and alternate Wednesday evenings.
I (Sushila Patel) took over an existing Podiatry Practice on 1st March 1990; I can now look back with great pride over the past 26 years. Time really does fly.
I had come from working in the NHS in Nottingham, to an area that was new to me. I was apprehensive because I knew that going into Private Practice as a sole trader was a daunting task.
I am pleased to say that the community of Basildon and its surrounding areas have embraced me and people have been coming to me with all manner of foot problems and concerns. Their recommendations and referrals have been gratefully received.
I do enjoy a challenge so in 2010 I decided to become a stockist of shoes, sandals, slippers, trainers and sports flops.
Selling these products went from strength to strength, so after 22 years of treating foot problems in my small cosy clinic, it had become apparent that space was becoming an issue and therefore I embarked on my next project of building a new practice.
Basildon council agreed to allow me to build a purpose built surgery all to my specifications.
Of course there were some trials and tribulations but being able to work from a porta cabin for 8 months was a real experience and this allowed me to continue to treat patients.
We moved into our new premises in March 2012.
How wonderful to have space and a place for everything.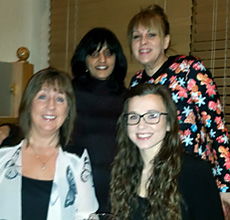 My receptionists and foot wear consultants Sandra and Simone now have their own office and we have a further second treatment room that has been converted into a tranquil room where the Beauty Therapist Kelly carries out a large range of relaxing treatments as well as beauty treatments.
She offers gift vouchers that have been hugely popular.
We also offer a foot scan service now with a foot assessment which will often lead to the prescribing of orthotics or insoles.
People now often come to us for foot wear advice and to be fitted with shoes. My staff are fully confident in finding and fitting the right shoe for the individual's needs.
It is rewarding to be able to offer a range of services all under one roof.
I am also involved in continual professional development and I am always looking for new treatments ideas and innovations.
I would like to thank my loyal and regular patients and all those new patients who have used our services and gone on to recommend their friends and family.

Why not treat your girlfriend, fiancé wife, sister or mum
to one of our gift vouchers
How about buying someone special a gift voucher that will entitle them to a
A manicure or
A pedicure or
A facial or
A back, neck and shoulder massage
Various beauty pamper packages available
All beauty treatments are carried out in the relaxing, friendly therapy room
within the Basildon Podiatry surgery.
Please enquire as the gift vouchers can be designed to suit your needs.
If you wish to purchase a voucher
Please Tel: 01268 553653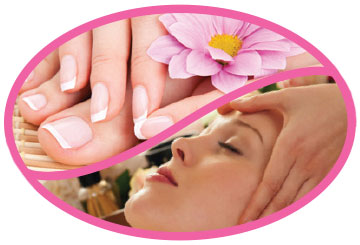 1. A disposable bowl is used in the foot spa every time you have a pedicure or foot spa treatment, eliminating the possibility of any cross contamination or cross infection.
2. You can have a relaxing foot spa treatment even if you have a verrucae or a fungal nail since your foot will be soaked in a disposable bowl which is then thrown away.
3. Kelly, the beauty therapist wears gloves with every pedicure.
4. All instruments and files that are used are sterilised.
5. CND shellac is the only gel nail product used by the beauty therapist and is for professional use only and can only be purchased when the appropriate certificates are presented.
6. CND shellac does not require any buffing of the natural nail unlike other gel polishes which in time can lead to weak thin nails.
7. Dr.Remedy nail varnish is the only nail varnish that is used and held in stock to purchase at the Surgery. It has been developed by Podiatric Surgeons in the USA who have a special interest in nail care. They realized a top reason patients come into their office was because of brittle, discoloured nails, often associated with the harsh chemicals found in nail polish.
8. The Dr.Remedy nail varnishes are free of formaldehyde, formaldehyde resin, toluene, parabens, and phthalates—all potential carcinogens.
9. All beauty treatments are carried out in a private room within a relaxed atmosphere.
10. Any foot problems or concerns with your feet that Kelly may encounter can be referred to the Podiatrist.
Anita and I were honoured to be invited to the 2015 Society of Chiropodists & Podiatrists Awards Lunch at the prestigious House of Lords.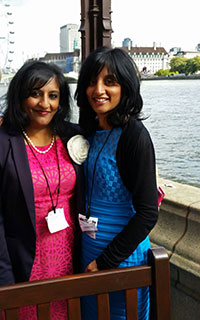 We enjoyed catching up with colleagues and friends within the Podiatry profession who had made some great achievements in their Podiatry careers. The day began with a greeting from Lord Kennedy of Southwark, Chairman's welcome followed by the Long service, citation and meritorious awards.
After lunch there was more opportunity to socialise with friends and to make new acquaintances.
Anita said it was apparent throughout the day that all the Podiatrists attending seemed to be happy in their choice of career even those that had been practicing for many years. Podiatry has so many facets to it now and it was great to meet with those that have their own private clinics, those working in the NHS, those involved in research, as well as the very valuable lecturers and heads of the Schools of Podiatry.
Anita and I have now been In the Podiatry Profession for 28 years and have embraced the changes and advancements. Anita and I have been able to expand our Practices in order that we may be able to provide more onsite services such as foot scanning, prescribing orthotics as well as the fitting and supply of footwear.
All this means that we are constantly looking at new ways to make improvements. We feel that the support of the Society of Chiropodists and Podiatrists has been of great benefit to us.
Then try this Unisex collection of nail colour & healthy Way to disguise nail discoloration.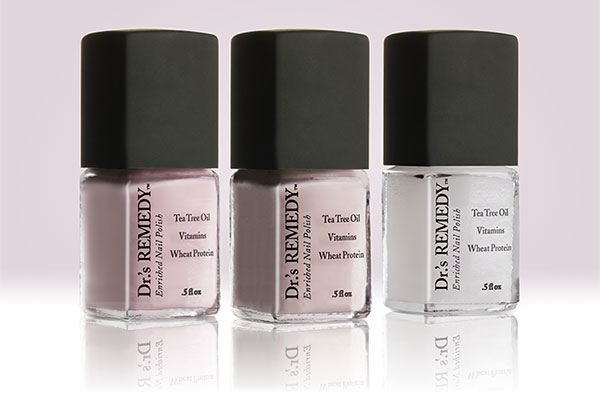 Dr Remedy neutral polishes are fast becoming a secret grooming weapon for men with problem nails.
More and more Male patients are requesting products that will hide a discoloured toe nail and these neutral toned lacquers do just that says Dr.Cirlinicione,Dr Remedy co-founder.
With a pair of totally wearable near naked neutrals-which work wonders to counteract yellow nails-plus a unique new matte topcoat to seal that natural look that lets you seal your look instantly-without any shine –this universally flattering easy to wear collection appeals to men and women.
We are proud to be one of the first Podiatry surgeries in Essex to stock and supply the Dr Remedy collection of nail colours.
At the Basildon surgery the onsite beauty therapist will also professionally apply the varnish for you.
Consult your podiatrist if you start to develop pain when walking, or consider a visit before embarking on your new walking programme.
The main role of the podiatrist is to help you; to maintain normal mobility and function in the feet and lower limbs.
Podiatrists provide the basis for the ideal walking style and posture and identify any conditions that may require further referral and management.
They also relieve pain; treat infections as well as treating skin, nail, soft tissue and connective tissue problems.
This is achieved in conjunction with other members of a multi-disciplinary health care team. Podiatrists can also give expert advice on footwear, so it is a good idea to take your walking shoes with you when you go to see your podiatrist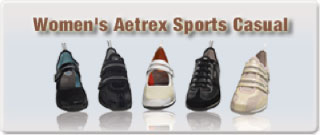 As well as Podiatry services offered at the Basildon and Romford surgeries you are able to come in and have a foot scan and be professionally fitted for shoes that feel good as well as look good.
There is a wide range of shoes trainers, sandals, slippers and sports flops for you to try.
Our Foot wear consultants will advise and fit you out to your individual needs.
We believe that if you are comfortable and pain free in your shoes then you are more likely to keep on walking.
What People Say
Looking after my feet for 20 years

Sushila Patel has been looking after my feet for more than 20 years....

So it was Plantar Fasciitis!

My feet were so painful I couldn't stand when I got up out of bed. ...