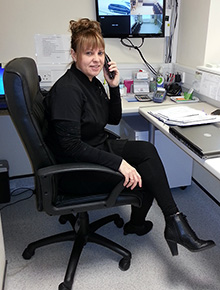 Simone started out as a receptionist at the Basildon Surgery in 2011.Over the years she has developed an interest and expertise in fitting footwear tailored to Patients individual needs.
She has a great understanding of the challenges people face in finding the right footwear to enable them to walk in comfort and is able to advice and carry out footwear assessments as needed.
She is an invaluable and caring member of the team,always happy to make appointments for any of the services that are offered at the Surgery and answer any queries that you may have.