Using the latest revolutionary digital foot scanning technology to assess your unique foot type, we can help you select footwear & Specialized insoles to match the blue prints of your feet.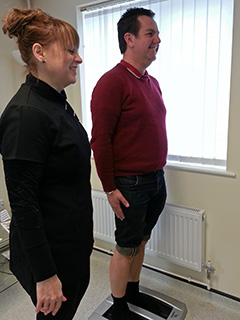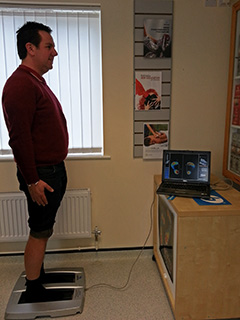 Feet change shape and size throughout a lifetime. Many people have feet that are different sizes which makes finding comfortable footwear very awkward. We recognize the value of comfortable shoes that also look good.
Our aim is to provide a unique footwear service that will ensure that you gain a footwear solution that offers maximum comfort so you can be pain free, active, healthy and independent.
We use the latest revolutionary digital foot scanning technology to determine your foot size, arch type, width and pressure points. We can use this essential information to your benefit, to help you select a footwear solution to match your foot type, giving you a customized fit and total foot and body comfort.
We invite you to book your Digital Foot Scan & take advantage of our Professional Footwear & Insole advice, fitting & supply service.
Call today to Book YOUR Scan
We stock high quality men's and women's formal, casual & walking shoes, trainers, fashion wedge heels, dress flats, sandals, clogs, slippers and a fabulous range of stylish bunion sandals.
Available in small, large, half sizes, narrow and at least two width choices.
Imagine the pure joy of walking in comfortable shoes without compromising on style, quality or value.