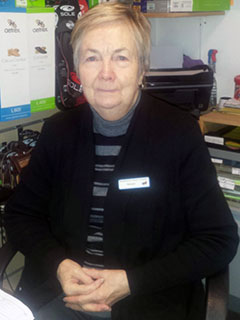 Receptionist and footwear consultants
Sandra and Maureen are receptionists at the Romford Surgery. Maureen has worked within the Practice for over 6 years and enjoys talking to people and has been with Anita as the practice has grown.
Sandra has been at the Practice for 3 years and also works at the Basildon Practice and is therefore able to implement admin systems at both places to ensure that both practices run smoothly. They are invaluable and caring members of the team especially as they both have a keen interest in the fitting and supply of shoes as well as being able to carry out footwear assessments.
They have a good understanding of all the different types of treatments that are offered at the surgery and always keen to help.